Petya Pohlschneider, LCSW & Holistic Health Coach
---
I'm the founder of PETYA Wellness, and I'm so glad you are here. PETYA Wellness was born from my deep desire to offer people a path to happiness, better health, and lasting wellness through an integrative approach to their mental and physical health.
I received my Master's Degree in Social Work from Portland State University. As a licensed psychotherapist who is also an integrative health and essential oil coach, I rely on my varied experience and expansive skills to help my clients to address and overcome their mood and mental health struggles. I work mostly virtually and per arrangement in person, using my training to help you feel seen, heard, and supported, no matter where you are.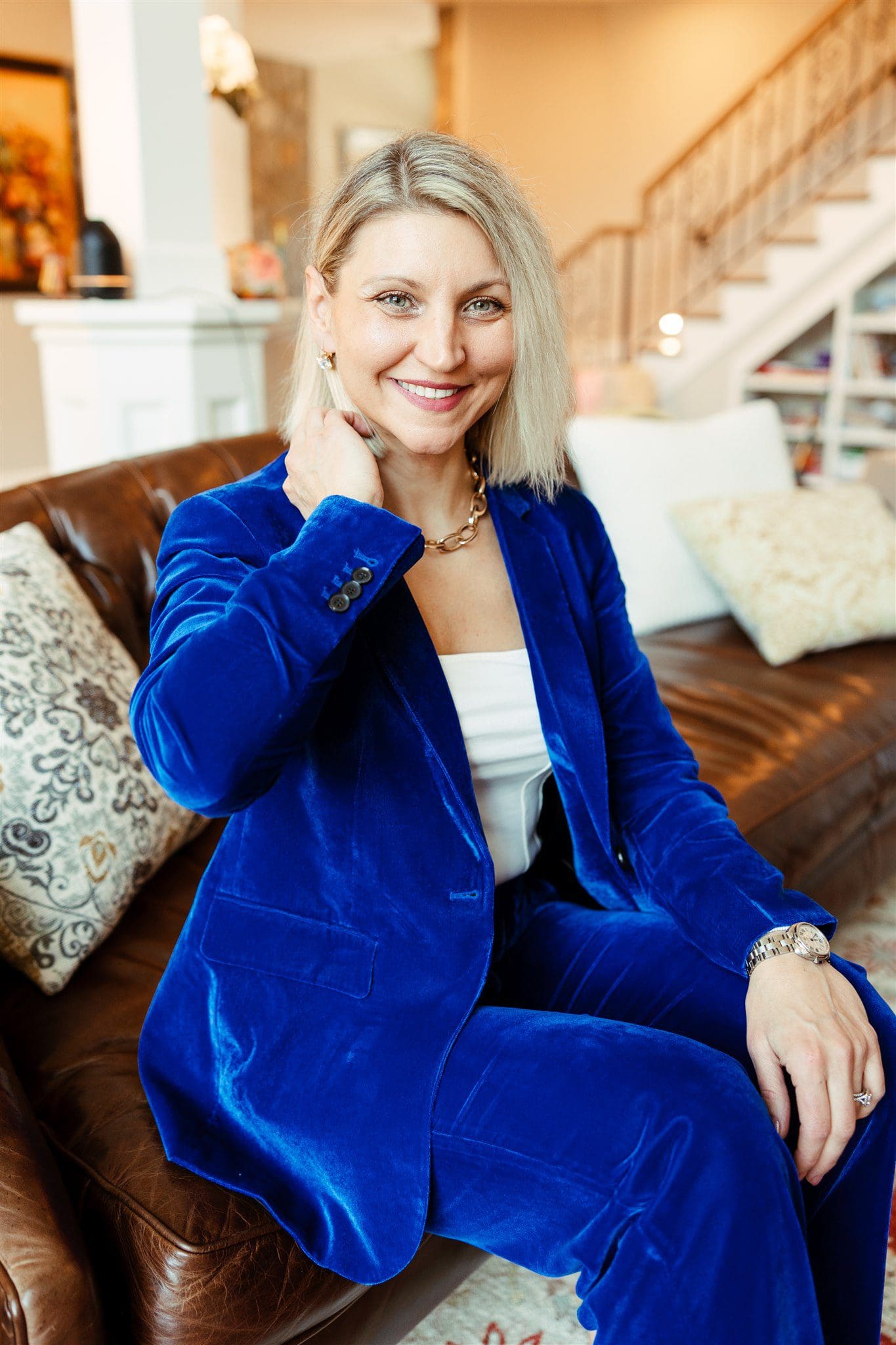 Throughout my 14 years as a grief counselor, I had the deep privilege of guiding children, teens, and adults through hospice and end-of-life care, grief and bereavement. During this time, I learned how our emotions impact our whole being – body, mind, and spirit. I witnessed the powerful impact an integrative approach could offer, delivering immediate relief, treating root causes, and allowing people to find nourishment and balance. My practice seeks to blend Eastern and Western approaches, and I draw on both clinical expertise and complementary techniques to support people on every level.
I received my certification as a Holistic Health Coach from the Institute for Integrative Nutrition in NYC, where I expanded my understanding of innovative coaching methods, lifestyle management techniques, and nutritional and dietary practices. I believe in the profound power of the "food-mood" paradigm and coach clients on nutritional healing, creating treatment plans that allow them to truly thrive.
At Petya Wellness, I incorporate cognitive behavioral therapy (CBT), mindfulness, narrative therapy, and person-centered, solution-focused therapy as well as task-centered practice. After exploring each client's needs and goals, we apply integrative nutrition and essential oil practices as needed. This centuries-old approach is directed towards the development of happy, fulfilling relationships, peace of mind, and optimal health. It is within this sacred milieu that we affect change, promote acceptance, cultivate healing, and achieve restoration.
I'm devoted to helping people find what they need right now for a better quality of life, more meaningful relationships, and quite simply, hope. I believe your best days are ahead of you and look forward to helping you discover inspiration, resiliency, and wellness!
---
Your Healing Journey Starts Here – Get in touch to schedule a consultation, ask a question, or find out if we're a good fit. I look forward to hearing from you.